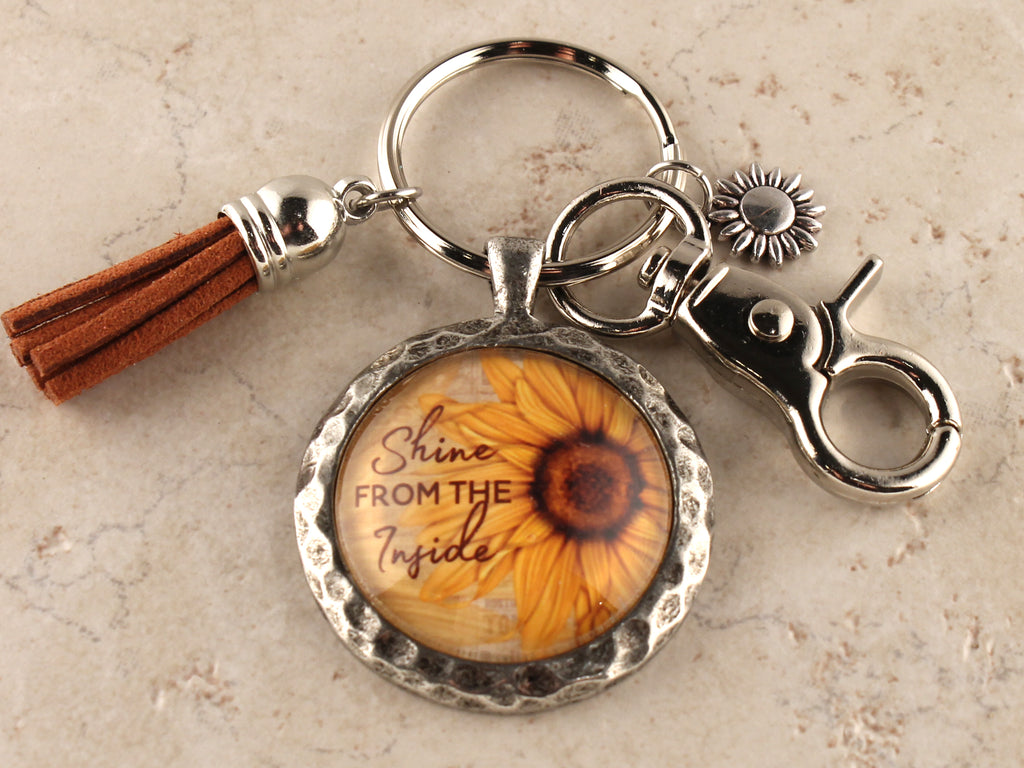 KEY46- Shine from the Inside Keychain
This handmade antique pewter keychain is 30mm which says "Shine from the Inside" and features a beautiful sunflower and daisy design. It comes with a brown tassel, heavy-duty lobster clasp and sunflower charm.

This keychain has a glass piece that is 1.20 inch (30mm) and it comes in a setting of an antique pewter metal base.